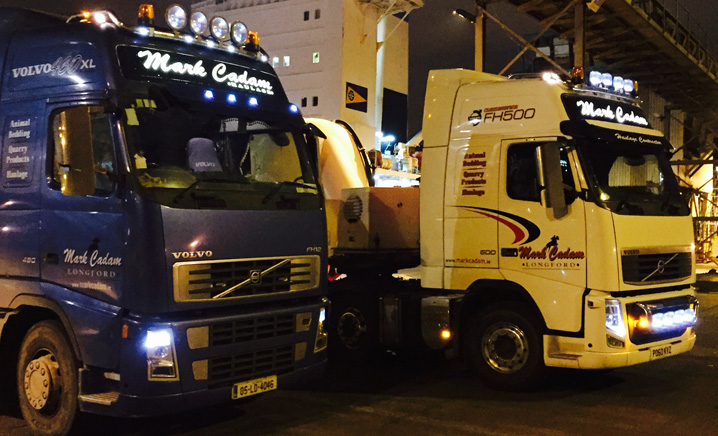 We are a family-run business with 40 years' experience in horse breeding / management and transportation. In 2008 we expanded into the Animal Bedding market and are now recognised as one of the most dependable cost-efficient distributors of high-quality wood shaving bedding in Ireland. Centrally based in Co. Longford, we are ideally situated to provide a fast efficient nationwide service to all our customers. Our primary focus is on the equine sector but we also provide a range of bedding products for cattle, poultry and niche sectors such as small pets.
We operate a fleet of commercial vehicles, that include articulated moving floor trailers and rigid flat-deck lorries. Our products are available in convenient moisture protected bales or as more cost effective bulk loads – starting from 6 tonnes. Bales are delivered on shrink wrapped on pallets of 36 / 42units.
We take our environmental responsibility seriously, and always choose the most sustainable material sourcing options available when developing our products. We are focused on developing long term relationships with our trade customers and pride ourselves on delivering high levels of customer care and satisfaction, quality products are at a fair and reasonable price.
Whether you have a Poultry Farm in Co. Cork or a Show-jumping Yard in Belfast, nobody can beat our combination of premium quality products & low-cost delivery. Call us now and find out what we can do for you.