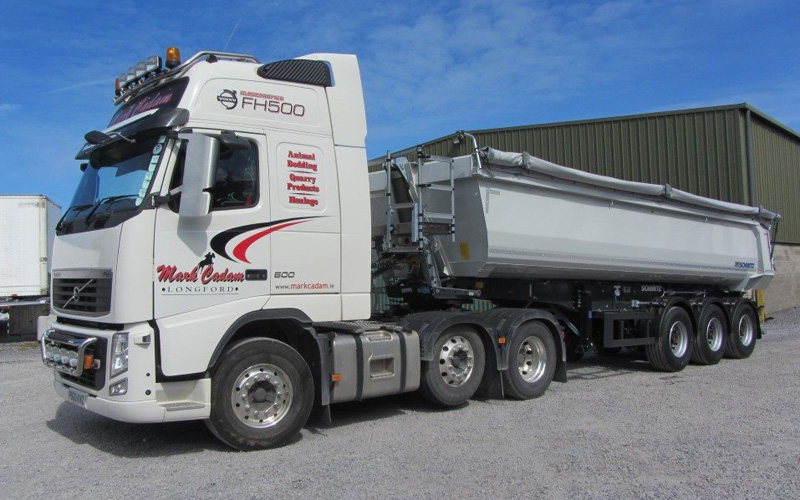 We are a family-run business with over 40 years' experience in the haulage and transport business. Centrally based in Co. Longford, we are ideally situated to provide a fast efficient nationwide service to our customers. Our core services include:
Haulage
Mark Cadam Ltd has a fleet of haulage vehicles and offers reliable and prompt delivery services across Ireland.  We have a wealth of haulage experience over a range of goods and services. Our fleet includes Tippers, Walking Floor, Curtain Siders, Rigid and Articulated lorries. We also offer haulage services to and from the UK.
Aggregate Supplies
We specialise in the transport of bulk haulage and aggregates. The company offers haulage of bulk goods such building & plastering sand, stone, top soil and high polished stone value (PSV) aggregate chippings for road maintenance. With our large fleet we're able to undertake all kinds of work, regularly providing bulk deliveries of materials to projects throughout Ireland.
Waste Collection
Mark Cadam Ltd is a registered permit holder and works in accordance with Section 24(1) of the Waste Management (Collection Permit) Regulations 2007 & 2008.
We specialise in the construction and demolition sector. We are a member of the Irish Waste Management Association and we opened our first Waste facility near Longford in 2015. We aim to extend the waste collection services offered to include organic by 2016.